Further arrests over man's death in Shrewsbury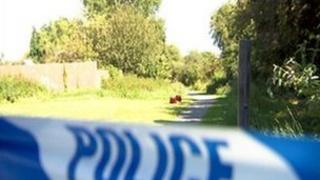 Two men and a teenage girl have been arrested in connection with the death of a man in Shrewsbury.
The man was found lying on an old canal footpath between Ditherington Road and Telford Way on Friday morning.
The man, thought to be a 43-year-old local man, had a head injury and later died in hospital.
Two men, aged 21 and 18, and a girl in her mid-teens were arrested on Friday evening. A 40-year-old man arrested on Friday has been released on bail.
Police are appealing for anyone who was in the area at about 01:00 BST on Friday to contact them.