Pete Postlethwaite tribute by Grimethorpe Colliery Band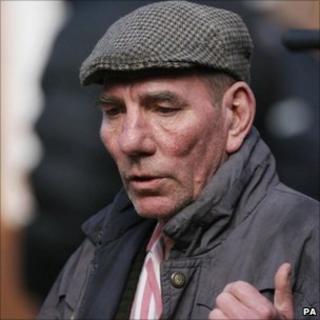 An award-winning brass band will use a concert in Shropshire to pay tribute to late actor Pete Postlethwaite.
The actor, who died in Shropshire in 2011, appeared with the Grimethorpe Colliery Band in the film Brassed Off.
Sandy Smith, associate conductor of the band, said Postlethwaite maintained a "strong connection" with the band after the film.
The band will dedicate Danny Boy to the actor when they play the Theatre Severn, Shrewsbury on 23 September.
They played the tune, which features in Brassed Off, at a memorial service to Postlethwaite held in London in February 2011.
The film told the story of a brass band from a fictional Yorkshire mining town during a miner's strike. Postlethwaite played bandleader Danny.
Mr Smith said: "With his working class connections he became a fan of the band after the pit closures."
The Oscar-nominated actor died from cancer in January 2011, at the age of 64.