Shropshire hospitals chaplaincy volunteers sought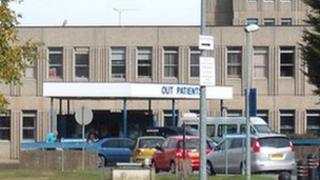 A team of volunteers to help the Church of England's chaplaincy service at two Shropshire hospitals is to be set up.
The Royal Shrewsbury Hospital and the Princess Royal Hospital Telford are served by two chaplains, one full-time and one part-time.
A conference at the Trinity Centre in Meole Brace, Shrewsbury, will take place on Saturday to give potential helpers more information.
An NHS spokesman said volunteers from all faiths were being sought.
Graeme Mitchell, responsible for patient experience with the Shrewsbury and Telford NHS Hospitals Trust, said: "We're looking at people who've got time to commit to supporting the chaplains, doing things such as coming in on the Sunday and helping get people from the wards down to the chapel for Sunday service.
"We're looking for people who are maybe retired spiritual leaders of any faith and community within the county who can come in and support the chaplaincy by undertaking ward visits or by taking part in our on call rota as well."