Neen Sollars hydro-electric scheme delayed by cold and floods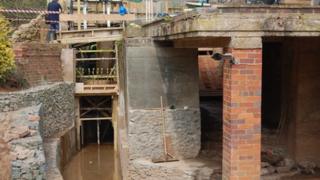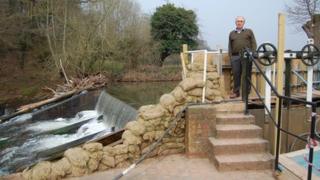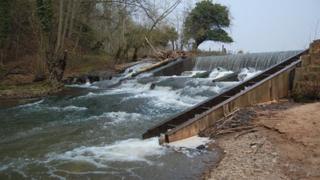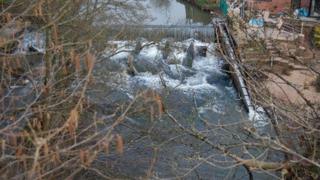 Work has started to install a turbine at a community hydro-electric project after bad weather caused delays.
The project, at an old water mill at Neen Sollars, Shropshire hopes to generate power for 10 homes by May.
Floods last year deposited 500 tonnes of soil on the site. Cold weather has delayed the laying of concrete.
Project manager Bill Duley said: "The weather is one thing you can't do anything about, you just keep your fingers crossed and grin and bear it."
Simon Taylor, from the firm of design consultants overseeing the project, described the July floods as "biblical". There were more floods in September and January.
He said the floodwater had deposited a bank of soil in the channels they had built to take water away from the turbine and back into the River Rea.
The second week of April is the first week since Christmas it has been warm enough to lay the concrete foundations to support the turbine.
Grid upgraded
Mr Duley said: "The turbine comes in three section and we're hoping to get the first part in place next week and the remainder of it by the end of April or early May.
"Then we start the commissioning process which should take a few weeks - we should see power coming off it four or five weeks from now."
The electricity generated will be used by the mill's owner and the surplus fed into the local grid, which has been upgraded to cope with the extra power.
The project has been funded by a share issue that raised £149,500.
Mr Duley said 90% of the shares were bought by people living within 30 miles the project.