Gandhi collection under the hammer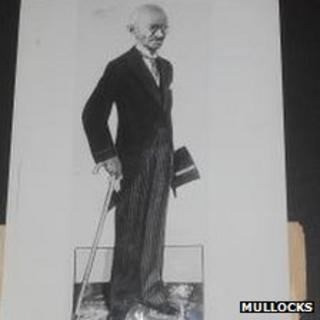 One of the largest collections of Mahatma Gandhi memorabilia is to go on sale later this month.
Shropshire auctioneers Mullocks said the items will be sold alongside other important and historical documents.
A version of the Declaration of Irish Independence issued during the 1916 Easter Rising, considered to be the only copy in the world, is for sale.
A pair of sandals worn by Gandhi are expected to fetch between £10,000 and £15,000.
A "rare British Parliament paper declaring Gandhi a terrorist" from 1932 is also for sale with a guide price of between £200 and £300, the Church Stretton-based auctioneers said.
More than 300 items will be on sale on 21 May.
Other lots include a photograph showing Gandhi and Nehru under arrest by the British, dating from 1942, and a "very unusual" press photograph showing him in a suit.