M54 motorway opens ahead of schedule at Telford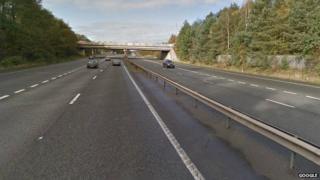 The M54 motorway has been fully reopened after eight months of lane closures.
Work by the Highways Agency saw the Dawley Road, Ketley East, and Ketley West bridges, near Telford repaired.
The bridges were also out of action for several weeks, with a series of diversions in the area.
The work, which saw reduced speed limits on the M54, has been completed a month ahead of schedule and the agency thanked drivers fro their patience.
Wayne Norris, from the organisation, said: "I appreciate that many people who have driven through there do get delayed and hopefully after this weekend they'll see the benefits of us doing all the work in one lump."
The Highways Agency said it should mean fewer closures on the M54 in the future.