Bishop's Castle Town Hall opens after £850k revamp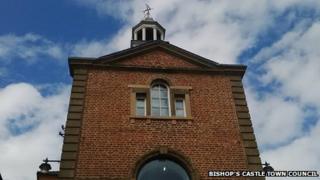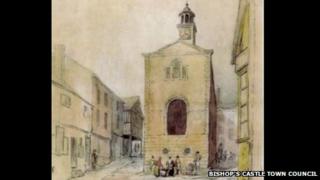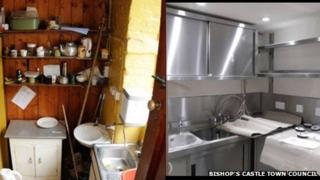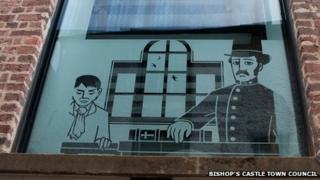 A town hall in Shropshire dating back to the 18th Century has opened after an £850,000 refurbishment.
Supporters fundraised for more than seven years to add heating, lighting and a lift to the Grade II* listed building in Bishop's Castle.
The town hall, on High Street, is home to the town council chamber, coroner's court and a weekly market.
It is owned by the town council, which said it has "been at the centre of community life" for about 250 years.
'Quirky town'
The project received £676,800 from the Heritage Lottery Fund in addition to support from Shropshire Council and other funders.
The town's mayor, Karen Bavastock said: "It is absolutely amazing. There's going to be so much more footfall going up and down the town, the businesses are really going to benefit as well, it's been a long time coming but it's now a real focal point in the centre.
"The windows that have been hidden away for so long really show off our quirky town to its best."
Community groups contributed ideas to new windows for the project, which illustrate key features of the town's history and the role of the town hall.
Architect Philip Belchere said windows were key to the building's original concept of being "light and welcoming".
Thomasina Carlyle, town hall manager, is now building an events programme and said: "We're trying to have something for everybody, from yoga classes to folk dancing to the flea market."
A celebration weekend to mark the renovation is planned for 21-22 June.