Georgia Williams murder: Force to probe handling of murderer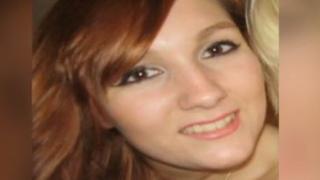 Officers from Devon and Cornwall have been called in to investigate West Mercia Police's handling of Georgia Williams murderer Jamie Reynolds.
Reynolds was cautioned after trying to strangle a teenage girl in 2008 and went on to kill 17-year-old Georgia in a sexually-motivated attack.
The Independent Police Complaints Commission (IPCC) had asked West Mercia Police to carry out its own inquiry.
But the force has now said a different police authority should look into it.
"Our officers and staff strive to provide the best possible service to the public and it's important to examine previous incidents involving Jamie Reynolds to ascertain the details of those investigations and whether they fell short of what is expected," a West Mercia statement said.
"We take the concerns around these previous incidents very seriously and we strongly feel that it would be more appropriate for the investigation to be carried out by an alternative force. We have therefore asked Devon and Cornwall Police to conduct the inquiries."
Georgia, of Telford Road, Wellington, was strangled by Reynolds last May.
The 23-year-old attacker, branded a "sexual deviant" by a judge, lured the teenager back to his home before he committed her "carefully planned" murder. Her body was found dumped in woodland off the Nant-y-Garth pass near Wrexham.
A court was told at the time of his arrest, he had 16,800 images and 72 videos of extreme pornography on his computer.
Reynolds, of Avondale Road in Wellington, was ordered to spend the rest of his life in jail.
News of Devon and Cornwall Police's involvement comes after Georgia's mother Lynette called on the IPCC to mount a full investigation.
The watchdog had said it felt the public interest was best served by West Mercia Police investigating the complaint.
Georgia's father, Stephen, is a detective constable with the West Mercia force.
A spokesman for Devon and Cornwall Police confirmed it was investigating.