Housing proposed for former Bridgnorth council headquarters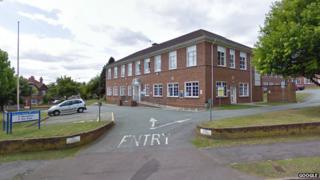 A former council headquarters could be knocked down to make way for housing.
The Westgate building in Bridgnorth was inherited by Shropshire Council after it absorbed Bridgnorth District Council in 2009.
The outline application by Shropshire Council has not said how many homes would be built on the one hectare site.
It faces opposition from Bridgnorth Town Council, which said the site should be offered to businesses or turned into a hotel.
The unitary authority said if it was given planning permission it intended to sell the land to a developer.
It said it would expect more detailed proposals once the sale was made.
The Westgate site is one of a number of properties Shropshire Council has tried to sell, including Shrewsbury's Quarry swimming baths and its own Shirehall headquarters, also in Shrewsbury.
The town council said its members had discussed the idea at a recent meeting and wanted to "strongly recommend refusal".