Dark sky stargazing at Long Mynd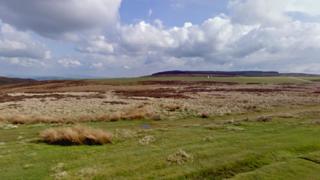 A Shropshire beauty spot is staging its first stargazing event since being awarded dark sky status.
Four locations on the Long Mynd and in Carding Mill Valley have been given the highest Dark Sky Discovery Site (DSDS) classification as the Milky Way can be seen with the naked eye.
An exhibition about the sites' status was held on Saturday ahead of an observation event in the evening.
"This recognition is a great achievement for us," a spokesman said.
The dark sky status was awarded in August after an application was submitted in March.