Telford and Wrekin cabinet back council tax freeze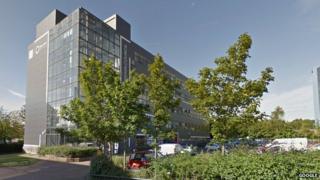 Council tax is to be frozen for a third year running in Telford under plans backed by the authority's cabinet.
The local authority is making cuts of £9m in the next financial year, but expects income through new housing and business growth to increase by £10m.
Adult social care will see the biggest cuts, with savings of £3.5m as well as cuts to children's safeguarding.
Telford and Wrekin said it had agreed to introduce a one-off £3.25m fund to soften the impact on those services.
Plans to cut adult social care, while investing in superfast broadband and a community pride fund, had previously been criticised by the Conservative opposition.
However, Councillor Bill McClements, in charge of finance at the Labour-led authority, said revenue over the next year was expected to be higher than first forecast.
Alongside growth in housing and businesses, a council-owned solar farm has also started to generate electricity and income.
"We'll go into next year with better contingencies than this year, a solid foundation for the future," Mr McClements said.
"Telford and Wrekin will come in under budget, with resources to invest in the borough. We'll actually increase our reserves."
The budget, which still requires approval by full council next week, also includes a £1m investment in district centres and a regeneration scheme for St Georges.