Oswestry museum plans trench complex at tourist attraction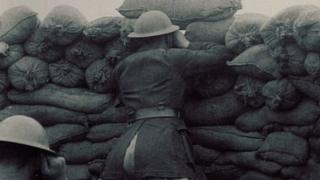 A Shropshire museum is supervising the building of replica World War One trenches at a tourist attraction.
The complex is due to open by the summer, at the Park Hall Countryside Experience near Oswestry.
It will also feature examples of the kind of above-ground trenches used by British troops in Iraq and Afghanistan.
Mark Hignett, from Hignett from Oswestry Town Museum, said the trenches will be constructed as authentically as possible.
"It will involve [building] a set of World War One trenches which incorporate much of the facilities, or non facilities, that they had," he said.
The countryside centre already host an exhibition of memorabilia from the war that was taken from the private collection owned by Matthew Lucas, historic advisor to the Western Front Association.