Telford Candles landfill site to be returned to nature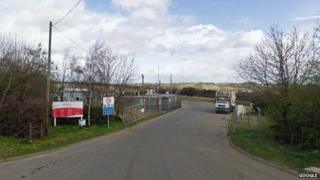 A landfill site in Telford is to be returned to nature.
The Candles site, in Horsehay, is believed to have taken "many hundreds of thousands of tonnes of waste" since it opened in 1997, waste firm Veolia said.
It has been been closed to the public and work is expected to begin next month to cap the site.
Soil will be brought in before the area is planted with trees and grasses to turn it into meadows and woodland.
Steve Mitchell, from Veolia, said the ultimate aim was to blend the site in with the surrounding landscape
"It's amazing how quickly nature can come back into an area that was previously an industrial site," he said,.
Work is expected to take about a year to complete.