Severn Trent: Discoloured water in Shrewsbury 'not health risk'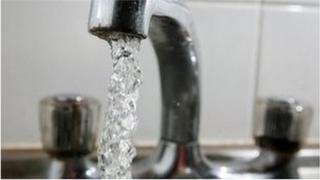 Residents in Shrewsbury have been warned about the potential discolouration of their water.
Severn Trent Water said it could be caused by sediment at the bottom of pipes being disturbed but it did not believe the discolouration was any risk to health.
They advised residents to run the mains cold water tap for 20 minutes at a time, until the supply is clear.
The company said staff were investigating and taking samples.
It said: "Discolouration is usually caused by the disturbance of mains sediments and deposits that accumulate over time at the bottom of our water pipes.
"Although unappealing, we have no reason to believe there is any risk."