Telford College jobs under threat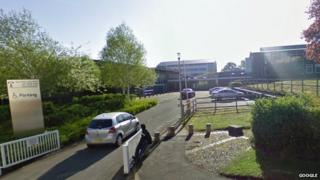 Eighty five jobs are under threat at a Telford college, as part of £3.7m budget cuts.
Telford College of Arts and Technology said government grants for adult education had been reduced from £16m to £12.3m for the coming academic year.
Principal Chris Scott said the job cuts were expected to affect both full and part-time posts.
The government has previously said areas such as apprenticeships were being given priority for funding.
A formal consultation has opened with staff and unions and Mr Scott said he hoped the cuts could be made as far as possible through voluntary redundancies.
The college employs some 600 staff and caters for both 16 to 18-year-olds as well as adult learners.
"Before the year 2014 Telford College was proud of the fact that it had never had any major redundancy programmes," Mr Scott said.
"But clearly there is only so long you can continue to soak up such massive budget cuts."
'Important role'
The college is currently working with the University of Wolverhampton to open a new higher education centre at Telford's new Southwater development.
In March, the Association of Colleges said about 190,000 adult education places were expected to be cut nationwide next year, due to 24% funding cuts.
A spokesman for the department for business, innovation and skills said: "Further Education Colleges play an important role in providing people with the skills they need.
"We are committed to delivering three million apprenticeships in this parliament working closely with colleges, businesses and other learning providers to create lasting careers for hard-working people."