Man in River Severn 'died for £100 dare'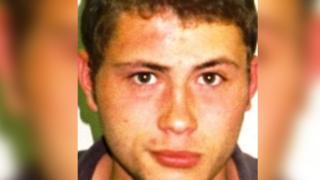 A man found in the River Severn died for a £100 dare, an inquest has heard.
Thomas Bebbington, 22, had been dared to swim across the river and went in by the ex-Dana prison in Shrewsbury on 10 November.
But the inquest heard he did not survive because of the water's temperature and the drugs in his system which ncluded heroin and cannabis.
His body was found downstream on 6 December. Coroner John Ellery recorded a verdict of misadventure.
A friend, who was with him had filmed Mr Bebbington getting in the river and called 999 after he disappeared, the inquest heard.
A post-mortem examination revealed he died as a result of immersion in the cold water together with methadone, heroin, cannabis and cocaine toxicity, the coroner said.