Volunteers signal for fundraising help to buy Gobowen station buildings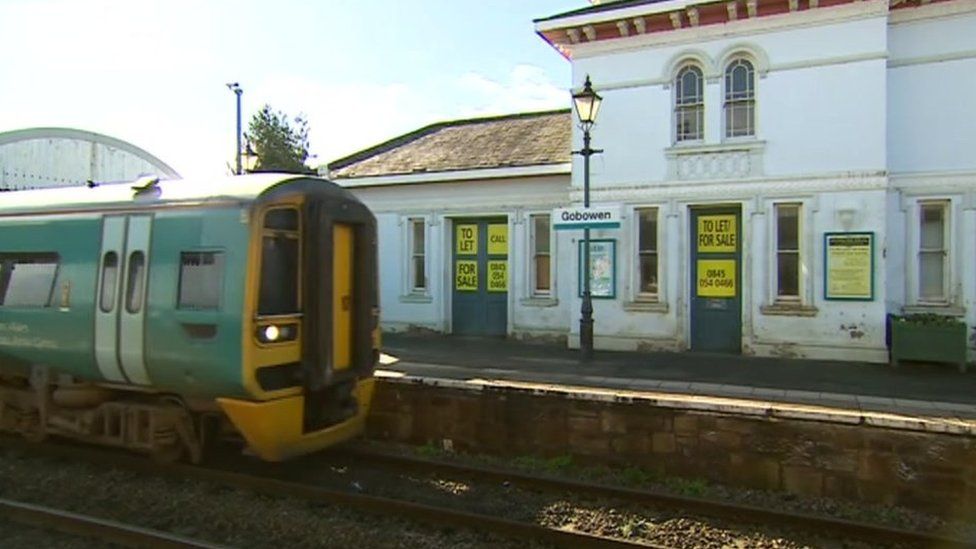 Volunteers are hoping to raise £150,000 to buy buildings at a railway station.
For the last 20 years the ticket office at Gobowen station, in Shropshire, along with the cafe, has been run by a community group.
Now, fundraisers from the Gobowen Improvement Scheme are trying to raise the money, plus £200,000 for refurbishment, to buy the ticket office building plus another.
They have been given six months to raise the asking price.
There are two buildings for sale, the ticket office on platform one and a unit, partially occupied by a business, on platform two.
Martin Evans, who has helped run Gobowen Station for 10 years, said the ticket office was protected by a lease so the office would remain if the building is sold to new landlords.
But, he said another £200,000 would be needed to refurbish both buildings, one of which would hopefully used for community ventures.
The building's owners, the John Lewis Partnership Pension Trust, has delayed the sale for six months to allow time for fundraising.
Mr Evans said approaches have been made for lottery funding and other funding methods. The volunteers have also pulled together a prospectus for interested investors to take a look at.
The station is running an open day on Wednesday for anyone interested in investing.
Related Internet Links
The BBC is not responsible for the content of external sites.