'Toxic' diet pills containing DNP for sale on website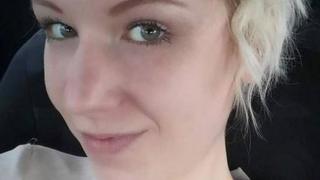 Pills containing "highly toxic" diet drug DNP are apparently available to buy on a website whose then owner had pledged to remove them from sale.
Two years ago, BBC Inside Out and the mother of Eloise Parry, who died from a diet pill overdose, confronted the man who ran the site from Turkey.
While it is not thought Orhan Topcuer supplied Miss Parry, he agreed to stop selling the product on his site.
A web page with an identical domain name appears to be selling them again.
The BBC has been unable to contact the person behind the currently operating website and it is unclear whether it is the same trader, Mr Topcuer.
Eloise's mother Fiona Parry, from Shrewsbury, Shropshire, said some people put money over morals.
Her 21-year-old daughter died in hospital on 12 April 2015 after taking tablets believed to contain dinitrophenol, known as DNP.
The industrial chemical is sold illegally in diet pills as a fat-burning substance.
Her inquest in July 2015 ruled her death was caused by an accidental drugs overdose.
Reacting to seeing the pills for sale again, Mrs Parry said she was not surprised as there was a lot of money to be made.
"There's just a very, very small number of registrars who will allow websites like these to continue to operate," she said.
"The vast majority are highly responsible and take them down as soon as they are aware of them.
"But a small, small number put money over morals and allow them to set back up again."
The sale of DNP is the subject of a continuing investigation named Operation Pangea, involving police, Interpol - the international police organisation - and the Food Standards Agency (FSA).
Andy Morling, from the FSA, said the agency and partners had had "great success" tackling the problem, with 30 websites claiming to sell the chemical taken down in recent months.
"But I understand families who think we are not doing enough," he said.
"We have made it very difficult for people to find this stuff online now.
"But we haven't solved the problem.
"We are always playing catch up to some extent."
What is DNP?
2,4-dinitrophenol, or DNP, is highly toxic and not intended for human consumption
An industrial chemical, it is sold illegally in diet pills as a fat-burning substance
Users experience a metabolism boost, leading to weight loss, but taking even a few tablets can be fatal
Signs of acute poisoning include nausea, vomiting, restlessness, flushed skin, sweating, dizziness, headaches, rapid respiration and irregular heartbeat
Consuming lower amounts over longer periods could lead to cataracts and skin lesions and impact on the heart, blood and nervous system
Experts say buying drugs online is risky as medicines may be fake, out of date or extremely harmful
Inside Out returns to BBC One West Midlands at 19:30 on Monday 4 September and nationwide for 30 days thereafter on the iPlayer.