Shropshire teacher asked for 'bikini images'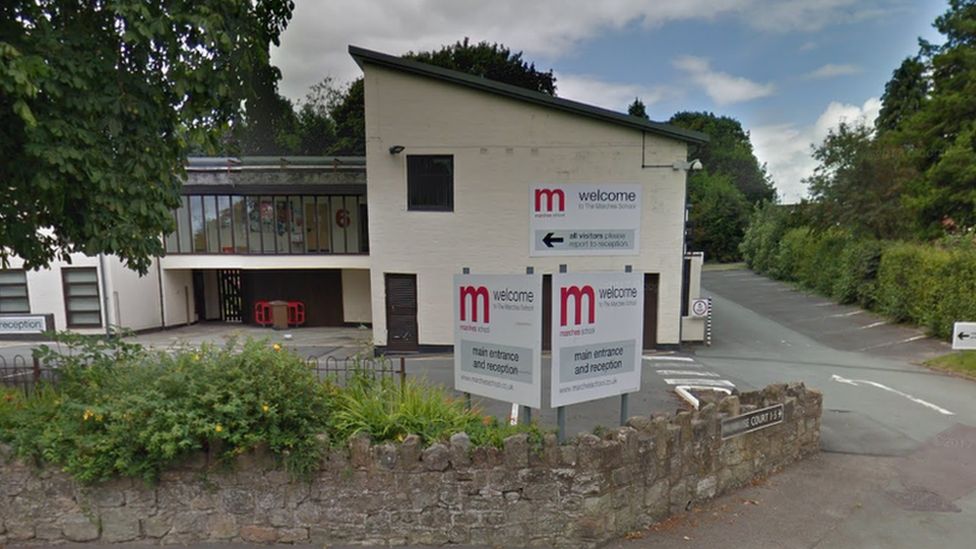 A teacher asked children to send him inappropriate photographs of themselves, a tribunal heard.
David Gideon also received indecent images of children and took part in discussions of child sexual abuse.
Mr Gideon, 68, who started teaching at the Marches School, Shropshire in January 2014 as a part-time law teacher has been struck off.
The National College for Teaching and Leadership (NCTL) found him guilty of unacceptable professional conduct.
He was found to have received indecent images of children between 2010 to 2014 and engaged in discussion of sexual abuse of children via email or Messenger around December 2012 to February 2013.
He was also found to have engaged in discussion of sexual abuse of children via Messenger around March 2011 and requested that one or more children send him photographs of themselves around May 2013 via Skype and Yahoo Chat.
"Suggestive and inappropriate"
A report published on Tuesday by the NCTL professional conduct panel said in November 2014, the Marches School was informed by Flintshire Social Services that Mr Gideon had been arrested on suspicion of having images of child abuse on his computer.
The Marches School terminated his employment in December 2014.
The tribunal, held in August, considered evidence that via Skype chat, Mr Gideon requested pictures from someone considered to be of school age and in their school uniform, including of their bottom.
In a further conversation with a child on Yahoo chat, the teacher asked for images of the child in a bikini. He then made "suggestive and inappropriate" comments about their body.
The panel said it also considered the content of a discussion which involved tying up and spanking another individual, with Mr Gideon saying he would consider doing this, adding he would go "as far as you wanted me to."
In a statement, Mr Gideon said "I can categorically assure you I have no sexual interest in children," however the panel said he "had clearly received" material and had "repeatedly engaged" with it with over "a number of years."
North Wales Police said a complaint was made against Mr Gideon in 2014. It was investigated, but no charges were brought.
Alison Pearson, head teacher at The Marches School said the incidents were not connected to the school or any Marches School students.
"As soon as the school was notified by Flintshire County Council the member of staff was suspended and did not return to the school," she said.
Mr Gideon was not present for the tribunal and denied all allegations, however the panel ruled that he was found guilty on all charges and prohibited from teaching indefinitely.
Related Internet Links
The BBC is not responsible for the content of external sites.