Arrest after two hurt in Shrewsbury attack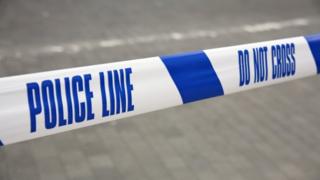 A man has been arrested over the stabbing of one man and the head injury of another.
The injured pair, 45 and 47 respectively, were taken to hospital after police were called to a disturbance on Hereford Road, Shrewsbury, at about 23:00 GMT on New Year's Day.
A man in his 50s was arrested at the scene on suspicion of wounding with intent.
Police are appealing for witnesses.
It is the second New Year's Day stabbing in Shrewsbury.
Six men were arrested after two people were stabbed during a fight outside the Buttermarket nightclub in the early hours of 1 January.
A 21-year-old man was taken to hospital where he is in a serious, but stable condition. An 18-year-old man also remains in a stable condition in hospital.
The six men, all from outside Shrewsbury and aged between 19 and 28, are being held on suspicion of causing grievous bodily harm.