Shropshire chef offers resignation over 'spiked vegan' post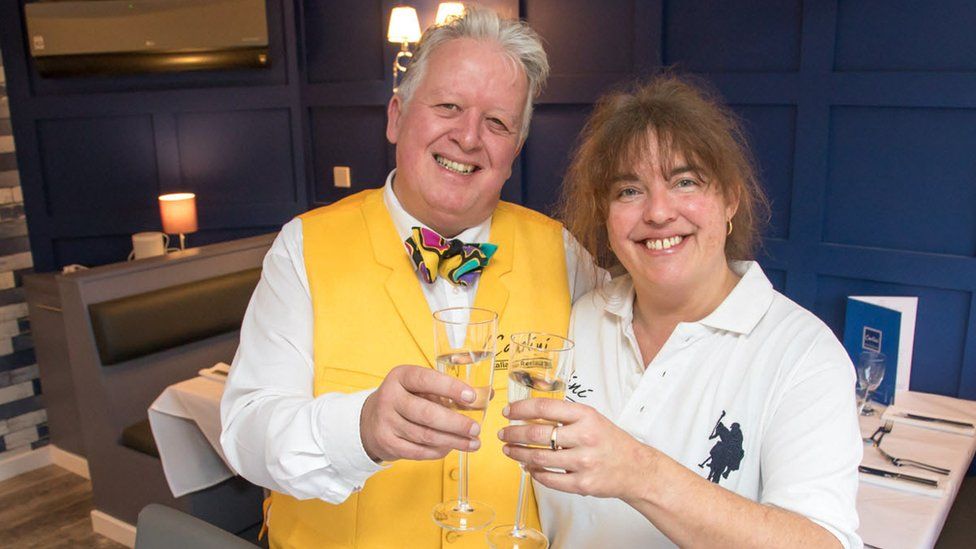 A chef who claimed that she "spiked a vegan" has offered her resignation.
Laura Goodman, co-owner and head chef at Carlini in Shropshire, faced a backlash over her comments on Facebook about a "pious, judgmental" vegan.
Her fiancé and business partner, Michael Gale, said she had received death threats.
Mr Gale told the BBC: "She recognises she needs some time away from the business to clear her head and think about what happened."
A spokesperson for the restaurant, in Albrighton, said: "Laura Goodman has today tendered her resignation from Carlini and the board of directors are currently considering their options". The spokesperson added that she would not be working while "this process is being completed".
Ms Goodman made the comments in a Facebook group called "The Boring Group", in the early hours of Saturday. The posts have since been removed.
She has told the BBC she is "deeply sorry" for her remarks and "deeply distressed" about the response to them.
People responded to her comments, describing them as "spiteful", "mean", "terrible" and "disgusting".
There has also been a surge in negative reviews of Carlini on Google, leading to the restaurant's rating falling to one star.
Mr Gale said his fiancée would "take some time off" and "consider her options".
He previously said "spiked" had been "poorly chosen" language and that Ms Goodman had not "fully realised the consequence of what it meant".
Mr Gale said that the couple "totally understand" the anger caused, but pointed out that no meat was used in any of the dishes.
He explained his fiancée's posts by saying she had designed a special vegan menu for a party of diners, one of whom then ordered a pizza containing cheese.
The couple have another restaurant in Shifnal, Shropshire. Both have been closed and will reopen later this week.
Shropshire Council has said it is investigating after complaints were made about Carlini.