Commuters protest over Telford's MP's no demand for rail stations comment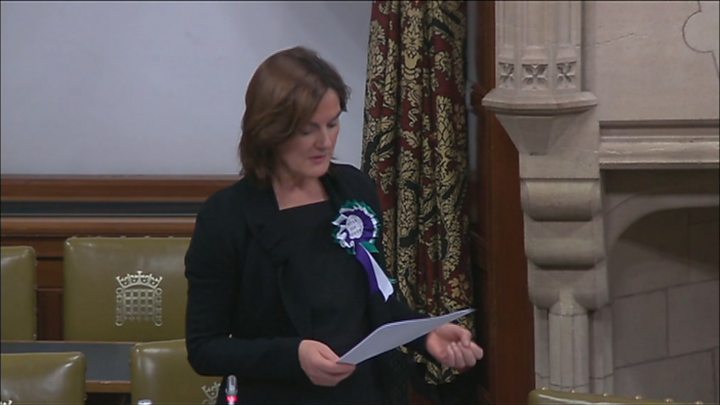 Rail users have protested after an MP said there is "no demand" for trains to stop at smaller stations.
Telford MP Lucy Allan led a debate calling for a better rail service between Telford and Birmingham.
She said she "never" sees people using smaller stations, despite some of them seeing a larger growth in use than Telford's station, Telford Central.
Commuters said the stations are busy and there is already a train from Telford each hour which avoids them.
During the Westminster Hall debate, Ms Allan (Cons) said: "We need at least one fast train per hour, missing out those little Shropshire villages, for which there is no demand at all - I never see anyone getting on and off at these little stops between Telford and Birmingham."
Her comments have been criticised by some commuters, and politicians, including the leader of Staffordshire County Council.
Timetables show there is already a fast train from Telford to Birmingham, only one of its two hourly services calls at Shifnal, Albrighton and Cosford in Shropshire and Codsall and Bilbrook in Staffordshire.
The line was taken over by West Midlands Railway in December, which has pledged to invest nearly £1bn into the network.
Telford & Wrekin Council said it has been in talks with the company about planned additional trains from December 2018.
After the debate, Ms Allan said: "With an extra train per hour due to come into service soon, I want to make sure it serves Telford, by providing a new fast service, rather than an additional 'all stops,' service per hour."
Between them, the five stations between Telford Central and Wolverhampton accounted for 602,952 entries and exits during 2016-17.
Station use is estimated through ticket sales.