Telford abuse: Council leader now backs authority abuse probe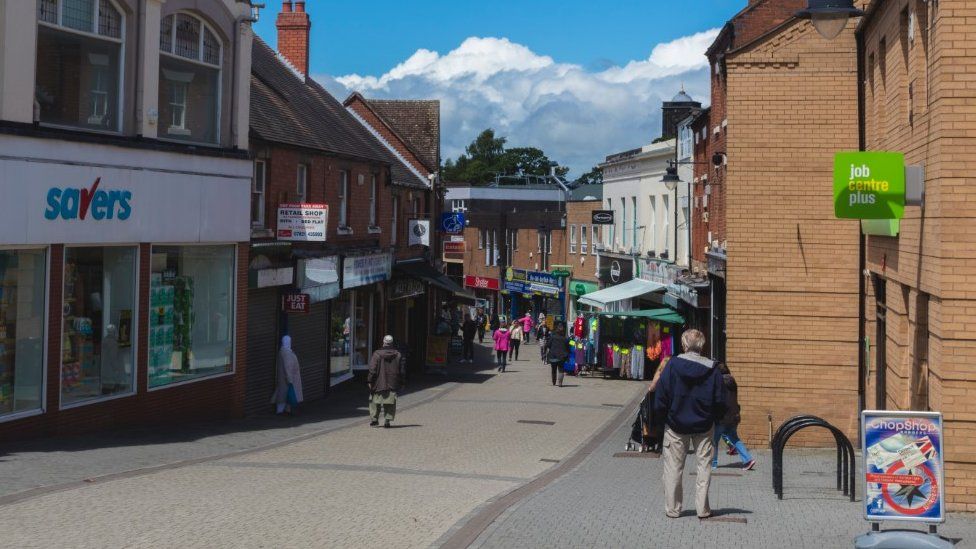 A council leader who resisted calls for an authority-led inquiry into child sexual exploitation (CSE) in Telford is now backing the idea.
Its Labour leader Shaun Davies wanted a government-led inquiry, but now says a "council inquiry is better than none".
MP Lucy Allan said she was "pleased the council has reconsidered its position".
The Labour-run authority has set aside £350,000 and plans to appoint an independent organisation to help carry out the investigation.
Ms Allan, the Conservative MP for Telford, added: "We have heard a series of weak, bureaucratic excuses as to why an independent inquiry could not be held in Telford.
"None of the grounds advanced had merit."
Speaking on BBC Radio Shropshire on Saturday, Mr Davies, said: "We know the Jay Inquiry in the form of the Truth Project is coming to Telford and is speaking to victims and survivors.
"At the end of that process the national inquiry will make a decision over what further inquiry, if any, is required in Telford.
"But if the national inquiry decides not to come to Telford, a council inquiry, with all its limitations, is better than no inquiry at all."
Mr Davies had repeatedly said a separate government-led investigation would have stronger powers to call witnesses and be seen as more independent.
However, that was ruled out by the Home Office last month.
Conservative councillors in Telford and Ms Allan have been calling for a Rotherham-style probe into the allegations for several weeks.
In response to the U-turn, Councillor Andrew Eade, leader of the Conservative group in Telford, said: "Councillor Davies will only deliver a local independent inquiry once the national Jay Inquiry has made a decision on whether to investigate Telford or not.
"This will rob CSE victims and survivors of an opportunity for justice for several years to come."
An extraordinary general meeting is due to take place on Tuesday evening to consider the Tory councillors' motion.
Mr Davies will be supporting the motion "in full" but said it would "not have enough power to change laws or bring people to justice".
He said the council had so far put £350,000 aside for its inquiry and that the council will work "across parties" to appoint an independent organisation to help carry out the investigation.
The Independent Inquiry into Child Sexual Abuse (IICSA), led by Prof Alexis Jay, is due to revisit Telford in the future as part of its wider national investigation into child abuse.