Dead West Mercia police dog at centre of retirement row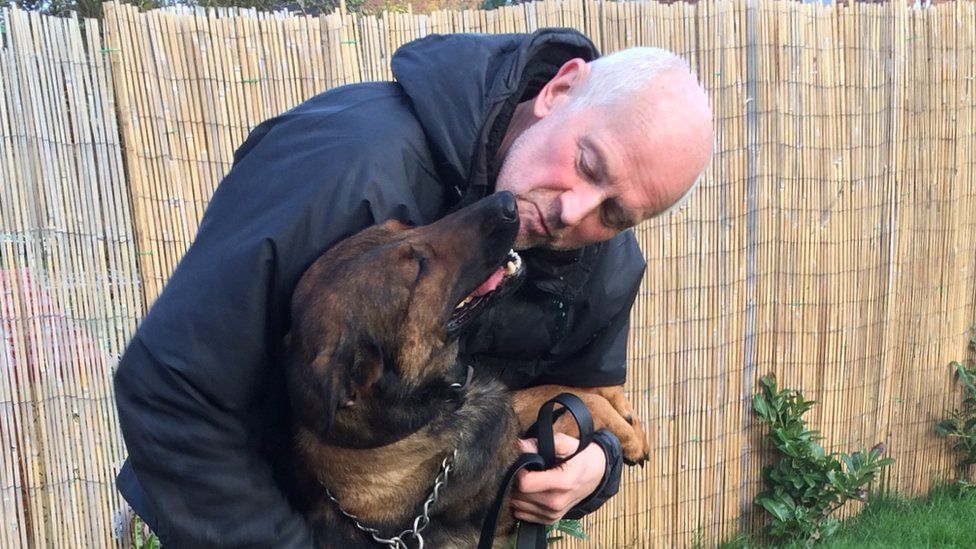 A police dog that died inside a force vehicle is believed to be the same one at the centre of a campaign last year.
More than 140,000 people signed a petition calling for West Mercia PD Ivy to retire with her former handler Sgt David Evans, from Shropshire.
At the time, Mr Evans said he was "heartbroken" to lose Ivy.
On Friday, West Mercia Police said a five-year-old dog named Ivy had died after being found unresponsive the previous day.
The force said she was in a "purpose-designed climate-controlled police vehicle" at the time and a second dog inside had not shown any signs of distress.
A post-mortem examination is due to take place.
The force has refused to confirm Ivy is David Evans' former dog, but said its thoughts were with Ivy's latest handler and the dogs section team "at this very sad time".
Mr Evans's family has yet to comment, but others have been paying tribute online.
The National K9 Memorial campaign group said it had received lots of "kind messages" about Ivy and that everyone was "devastated" by the news.
It tweeted that Ivy "was loving her new handler and they were doing exceptionally well together".
People from as far as Canada and New Zealand signed the petition last year calling for Ivy to retire.
At the time, Chief Constable Anthony Bangham said: "Although the dogs live with their handlers and have close relationships with them, they are not family pets.
"They belong to the force and are highly valued resources."