Payout for woman 'abused by Whitchurch solicitor'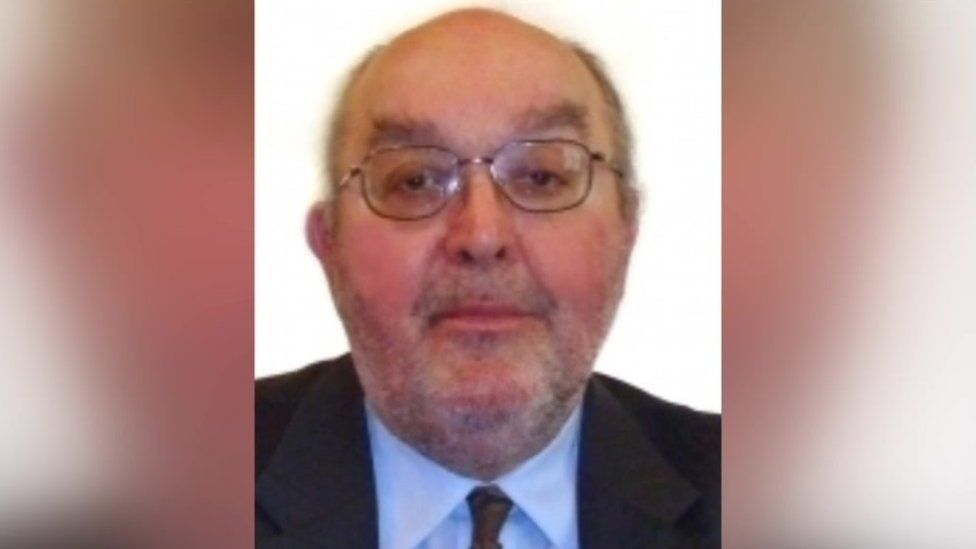 A woman who says she was sexually abused by a solicitor as a teenager has been awarded £16,500 in damages.
Stacey (not her real name), who is now in her 40s, said she was groomed and abused by Martin Rogerson in Whitchurch, Shropshire, from age 12.
She eventually reported the alleged crimes and Mr Rogerson was charged with historical sex offences but died before any hearings took place.
His father, Dr Gerard Rogerson, had also faced historical abuse charges.
Stacey, who grew up in the Whitchurch area, told BBC News the abuse occurred in the early 1980s, when she was aged between 12 and 15 and Mr Rogerson was in his 30s.
She said she now wanted to speak out to encourage children who may be suffering abuse to seek help.
"He [Mr Rogerson] said this must never come out because we could get into a lot of trouble," she said.
She added she had not really understood what was going on but he convinced her they were having an affair.
"I guess the relationship was more about me wanting a father and him wanting a young girl for some kind of sexual relationship. So we were in it for two different reasons."
Eventually, after seeing other historical abuse cases in the news and having counselling, she contacted police.
Mr Rogerson died in 2015 at the age of 72, before the case could be heard at crown court.
Mold Crown Court confirmed he was due to appear there accused of historical indecency [non-recent sex offences] but that no hearing took place and no plea was entered.
Victoria Neale of Hudgell Solicitors said that because the alleged perpetrator died prior to the criminal trial, the case stopped at that point because it was unable to proceed any further.
Stacey said she had now dealt with what happened to her.
"You don't ever really want anybody to die but I was ready to go to court and completely devastated that day didn't come."
Ms Neale added: "People need to be brave, there are people out there who specialise in this and can help."
She was awarded the money from the Criminal Injuries Compensation Authority based on the acceptance that "on the balance of probabilities" she had been the victim of sexual assault as a child over a period of up to three years.
West Mercia Police concluded in February he would have been spoken to under police caution if he was alive today, although that "would not in any way have been an indication of guilt".
Information and support for anyone affected by sexual abuse is available here.
Related Internet Links
The BBC is not responsible for the content of external sites.