Plans for £3m Telford hospital ward announced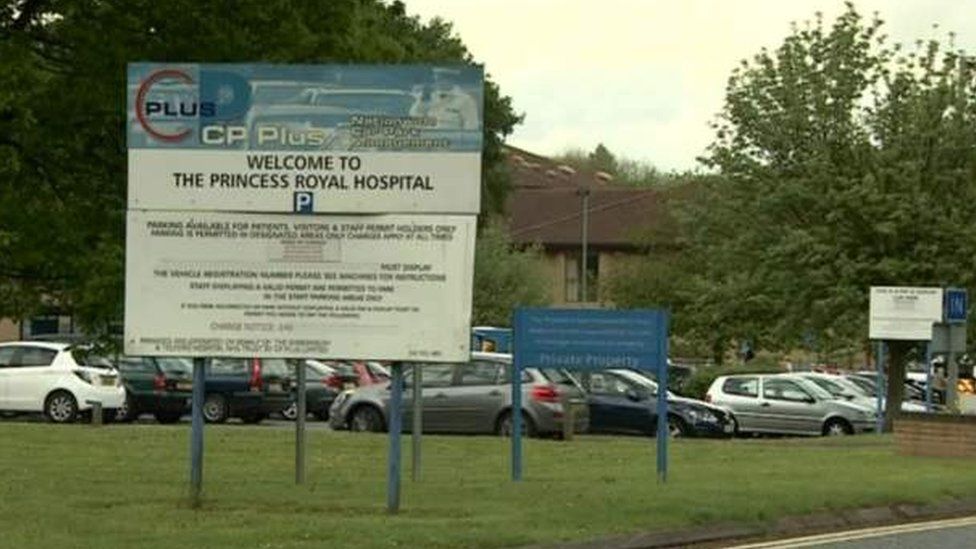 A new ward could be built at the Princess Royal Hospital in Telford this winter to help cope with an expected influx of patients.
The trust that runs the hospital has applied for £3m funding to pay for a new 30-bed ward in a bid to prevent the problem of patients being treated in corridors.
The Care Quality Commission recently raised concerns about the issue.
Hospital bosses said the ward could be ready by January.
Simon Wright, chief executive of the Shrewsbury and Telford Hospitals NHS Trust, said initial feedback from a recent inspection visit by the CQC noted issues around the process known as "boarding", which means providing care to patients in corridors.
"We have been working very hard over the last three or four months to reduce the impact that can happen, through demand, by having patients in the wrong environments," he said.
Mr Wright said he is hopeful about securing the money for the new ward.
He added: "We need the sign off from NHS Improvement that the capital has been released so we're hoping to hear that this week.
"The earliest it (the ward) could be ready is by the first week of January and that would assume that the decision is this week and that we don't have any problems in the building work, so I think it's more realistic to say some point in January."
The trust board was due to meet to discuss the plans at a meeting later.
Related Internet Links
The BBC is not responsible for the content of external sites.