'Gritty McGritface' wins Shropshire gritter naming ballot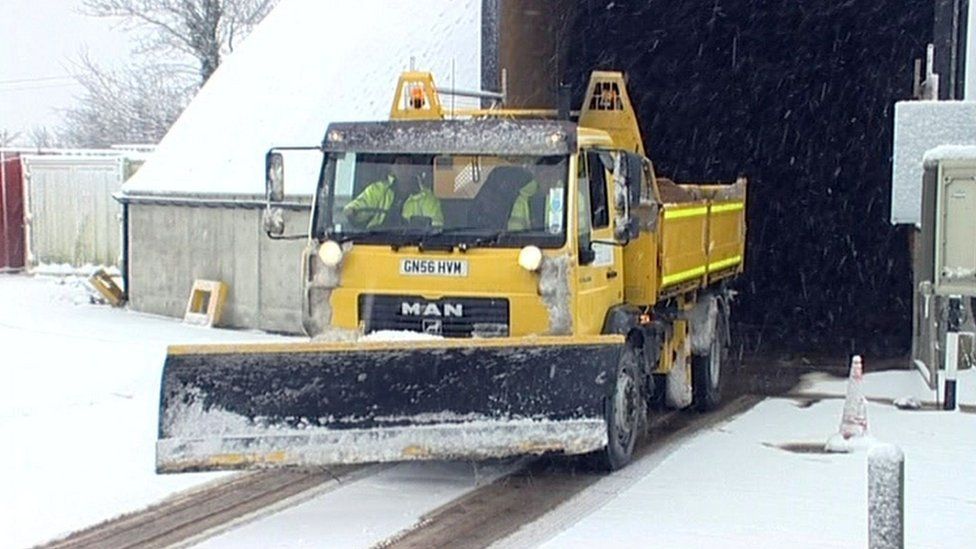 The gritter is one of 24 that Shropshire Council has allowed residents to name following a vote.
More than 500 names were put forward to the council, which drew up a short list of 48.
Gritty McGritface will be gritting the roads alongside "Gritney Spears", "David Plowie" and "Usain Salt".
"Gritty Gritty Bang Bang" ploughed to the top of the short list, achieving more than 1,200 votes, closely followed by "Frosty the Snow Van" and "Spready Mercury".
More than 2,000 residents voted for their favourite gritter name.
Named after the Oswestry War Poet, "Wilfred Snowen" did not make the cut.
Other 'salty' losers include "Nicole Saltslinger", "Chairman Plough" and "Bob".
The council thanked all residents that suggested a name and voted and said the gritters will be formally named before they "hit the roads" this winter.
Related Internet Links
The BBC is not responsible for the content of external sites.