Rape accused police officer 'was committed paedophile'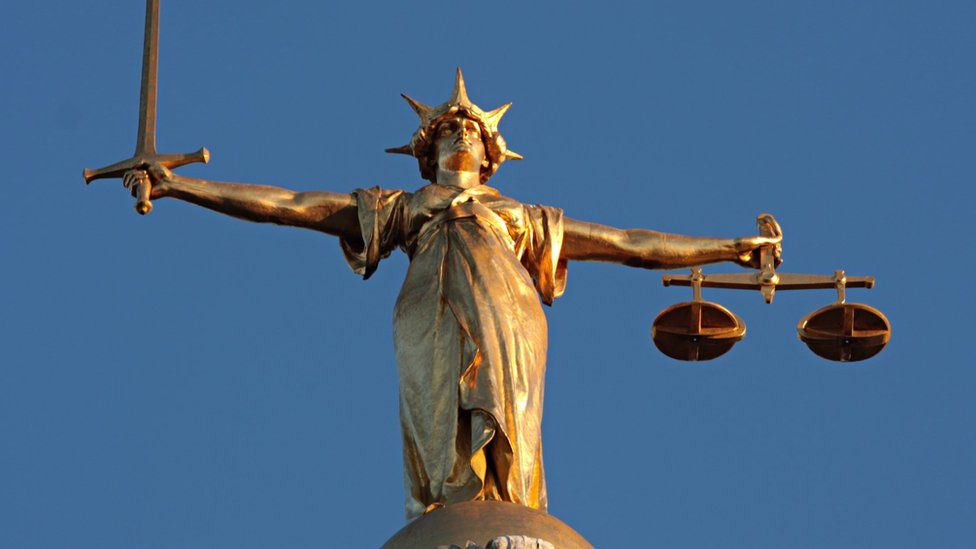 A PC accused of raping a teenage girl joined the police to "gain the keys to a sweet shop" and exploit vulnerable girls, a court heard.
Ian Naude, who served with Cheshire Police, was "a committed paedophile", prosecutors told Liverpool Crown Court.
He allegedly attacked the 13-year-old in his car in October 2017.
Mr Naude, of Market Drayton, Shropshire, denies rape and sexual assault.
The court heard he admitted sexual intercourse and sexual activity with a child but claimed it was consensual.
Owen Edwards, prosecuting, said the defendant had been called to a domestic incident when he took down the details of a girl who lived at the address.
Three days later he returned and drove her to a quiet spot where he raped and sexually assaulted her, a jury was told.
At the start of his trial, the jury was shown footage of him allegedly sexually assaulting the girl.
Mr Naude could be heard asking the complainant "how old are you?" in one clip, filmed on his mobile phone.
Owen Edwards, prosecuting, said the two brief videos showed Mr Naude's car, his reflection in the mirror and the face of the complainant.
He said: "It is not the face of a consenting woman. It is the face of a sad, scared and abused 13-year-old girl."
He added: "She had been groomed by a police officer who was experienced in the art of manipulating, pressurising and even blackmailing young girls into performing sexual acts for his perverted pleasure.
"Naude is a committed paedophile who had been targeting young girls on the internet for a considerable period.
"Shockingly it emerged that he had joined the police with the intention of exploiting the access he would gain to vulnerable young girls.
"In essence, he was hoping to gain the keys to a sweet shop."
The PC, who has admitted a number of child sex offences, was "obsessed" with taking the virginity of teenage girls and would gain their trust by posing as a 15-year-old boy on the internet, the court heard.
Mr Naude denies rape and sexual assault, four charges of attempting to arrange the commission of a child sex offence and one charge of arranging a child sex offence, relating to five complainants aged between 12 and 15.
In addition to his admission of sexual activity with a child, the defendant has also admitted: two counts of engaging in sexual communication with a child; 14 counts of inciting a child to engage in sexual activity; one count of taking indecent photos of a child; four counts of making indecent photos of a child; six counts of causing a child to watch a sexual act; two counts of misconduct in public office and one count of possessing indecent photos of a child
Related Internet Links
The BBC is not responsible for the content of external sites.