Bridgnorth public toilets 20p fee takes only card payment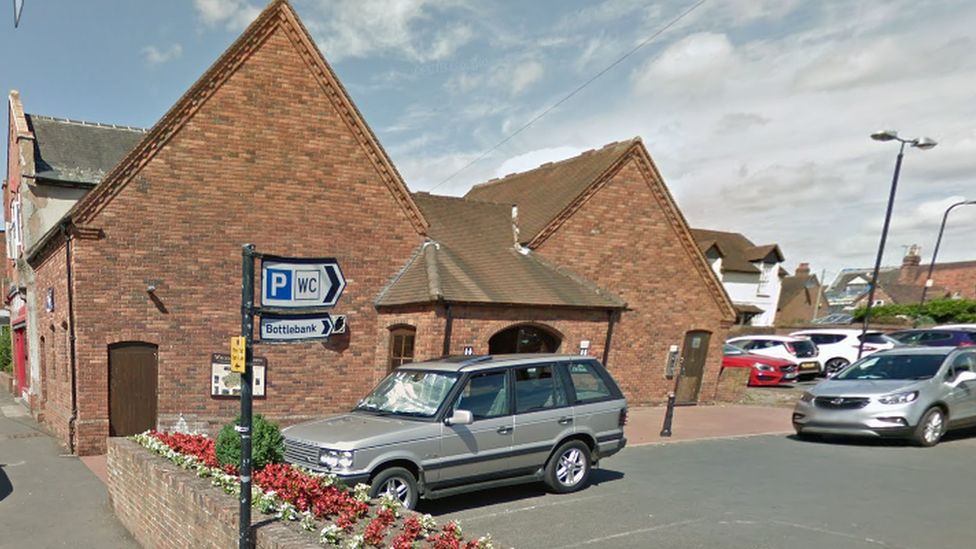 Visitors to public toilets in a Shropshire town have to use contactless bank cards to make a payment of 20p.
Three facilities across Bridgnorth do not accept coins and only allow entry through a barrier when a card reader is tapped.
Bridgnorth Town Council said it had implemented the measures to reduce theft and vandalism.
But one visitor said he was "astonished" that the "miniscule amount" would not be collected in cash.
Godfrey Burley, 75, from East Yorkshire, who visited Bridgnorth last weekend, said the move may cause "distress" or a "potentially very embarrassing situation arising" to some people.
'Hassle and inconvenience'
In an open letter to the council, accountant Mr Burley wrote: "I am elderly and very fortunately am sufficiently technologically aware to have a contactless payment card and was able to use the facilities.
"However, there are many people who do not have contactless payment cards either by choice or by reason of technological ignorance. All this hassle and inconvenience for the sake of 20p."
Public toilets at sites in Listley Street, Innage Lane and Fox Corner have switched from coin to contactless payment over the last five weeks.
Town clerk Lee Jakeman said attended public toilets were "extremely costly to run."
He added: "Toilets in Bridgnorth that take cash for payment have often been targeted for vandalism/theft which can cause the toilets to be closed while repairs take place and incur additional repair costs.
"There are a large number of competing demands on the council's finances."
Related Internet Links
The BBC is not responsible for the content of external sites.