'Impaired practise' ruling over Shropshire midwife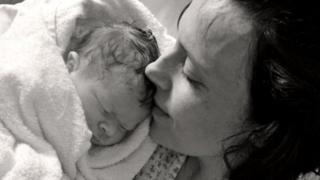 A midwife's fitness to practise has been found impaired following a review of her care of a baby who died.
Among facts proven against Heather Lort at an earlier hearing was that she did not provide "effective resuscitation" to infant Kate Stanton-Davies.
A Nursing and Midwifery Council (NMC) panel is set to rule on Thursday over sanctions Ms Lort could face.
The baby was born at Ludlow Community Hospital on 1 March 2009 and died at a Birmingham hospital six hours later.
At the time, Ms Lort was working for Shrewsbury and Telford Hospitals Trust that has since become subject to an inquiry over its maternity care.