Concerns over chain of Shropshire care homes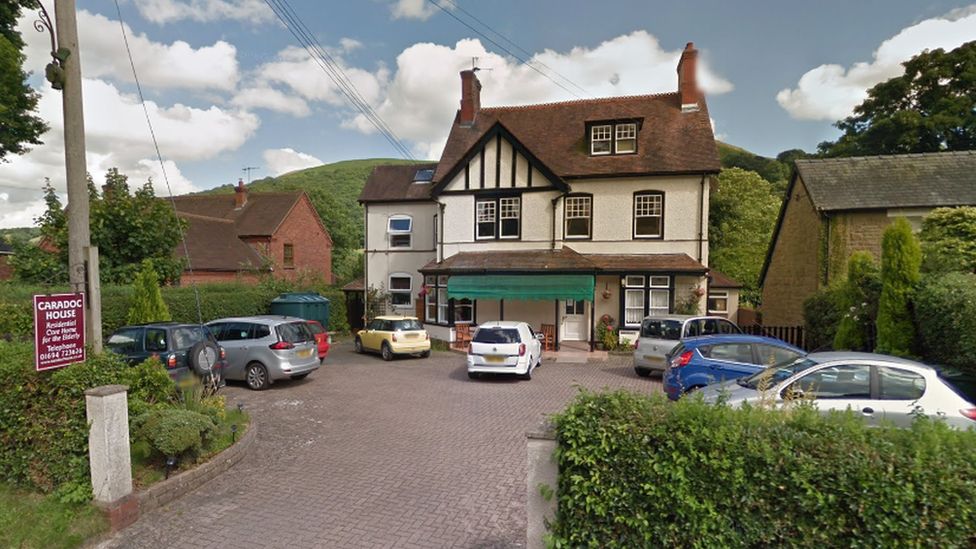 A council is thought to have has stopped referring people to three care homes where there are concerns over safety and infection control.
A leaked Shropshire Council document raised issues with Keegan's Court, Bishop's Castle; Caradoc House, Little Stretton and Kevindale, Aston on Clun.
Keegan's Court was rated inadequate in a recent report by a health watchdog.
Manager Kenneth Andal said 90% of issues raised at the homes had been dealt with.
The Care Quality Commission (CQC) has inspected all three homes in the past six weeks and published a report into Keegan's Court.
It found cleaning schedules there had not been revised since the outbreak of the coronavirus pandemic and work surfaces were not regularly wiped down.
Inspectors found staff had not been given given up-to-date information on how to reduce the risk of infection and it concluded: "This placed both people who used the service and staff at risk of harm."
The report also raised concerns over the risks of scalding water, evacuation procedures and the management and administration of medicines.
It said while "we found no evidence that people had been harmed" as a result of the failings, people had been placed "at risk of harm".
The confidential Shropshire Council briefing document said it has had "significant concerns" over infection prevention at Kevindale.
The authority was drawing up contingency plans which could mean having to re-house residents if the homes were closed, it added.
In a statement to the BBC, the council would not confirm it had stopped sending residents to the homes but said it "works continuously with the care home market and our colleagues in the Care Quality Commission to improve any services that have not achieved the quality outcomes we would expect".
Mr Andal, who is listed as the registered manager for all three homes insisted they would not be closing.
"I have already had a meeting with my management team and we are almost in completion with the issues raised, 90%, and we are making sure all the work is done accordingly," he said.
"We are in constant communication with the CQC with regard to the matters that need doing, and I expect it to be resolved shortly."
The CQC said the action it was taking was at an early stage and would not go into further detail.
Related Internet Links
The BBC is not responsible for the content of external sites.