Shrewsbury woman thanks charity for finding home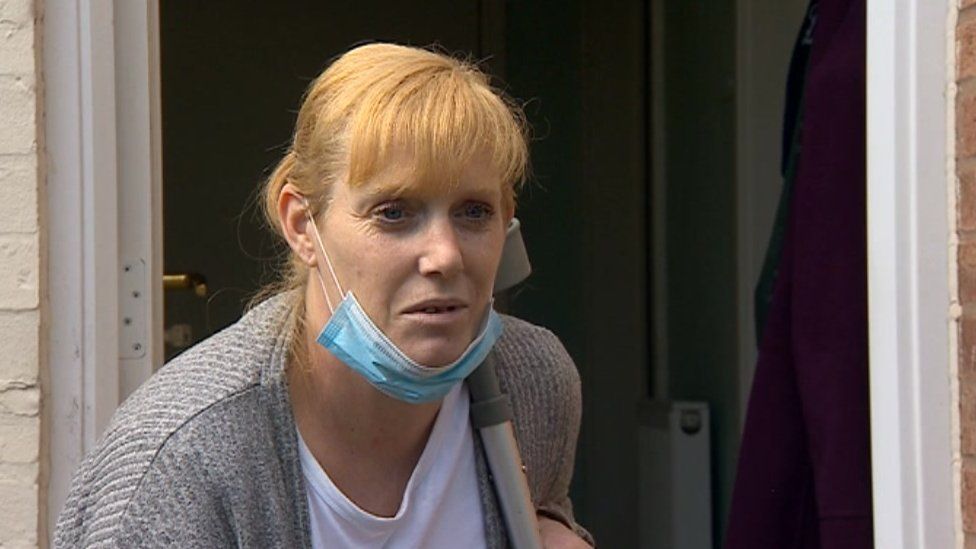 A woman who suffered pneumonia five times while living on the streets has thanked a Shrewsbury charity for helping her find a permanent home.
Marie Frayne said The Shrewsbury Ark, a drop-in centre which works with different agencies, "helped me with everything".
She said she became homeless as a result of mental health problems, got addicted to drugs and was "very ill".
"I weighed six stone (38kg) on the streets," she said.
Ms Frayne was homeless for five years, which included sleeping rough and living "on and off" in temporary accommodation.
She said she would look for anywhere to get some sleep, including shop doorways and by Frankwell Bridge.
Ms Frayne said an immunodeficiency disorder made her vulnerable to illnesses.
"Laying on the cold floor, even with a sleeping bag, it damaged all my joints and with my disabilities and everything it was agony," she said.
The situation spiralled when she became addicted to heroin and crack cocaine.
But she said The Ark supported her to get appointments with Shropshire Recovery Partnership and she has stayed away from drugs for a year.
The centre also worked with other agencies to find Ms Frayne permanent accommodation and she recently moved into a bungalow.
"They helped me with everything, all my paper work, furniture they are helping with now. I can't fault them," she said.
She urged anyone facing similar problems to "ask for help".
Wendy Faulkner, the centre's manager, said helping people "engage with services" was among its main achievements, but they also provided "a listening ear, a hot meal and hot drink".
"Whoever it is we will always be there for the people who come through our door," she said.
"We treat everybody equally with dignity and respect."
She said the centre will soon move into bigger premises with an IT area, GP clinic and therapy room, which would mean it could provide better support.
Related Internet Links
The BBC is not responsible for the content of external sites.