Proposals for 350 new homes on Telford fields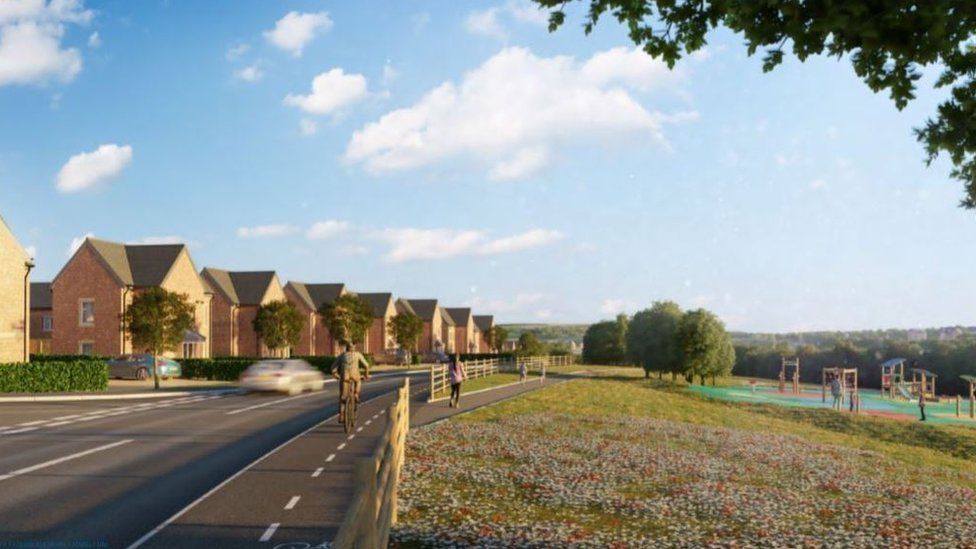 Up to 350 new houses could be built on the east side of Telford if plans are approved.
Telford and Wrekin Council has applied for outline permission for two, three and four-bedroom homes on the 100-acre site, known as The Hem.
A report by planning officers says the fields, which include the site of a horse riding school, have been earmarked for homes for 56 years.
Eighty neighbouring residents have objected to the plans.
The report listed objections that included concerns about "the loss of the riding school and community facility", potential complaints "from future residents over commercial uses to the south" and the "pressure on local services" new residents would bring.
The site is allocated for housing under the current Telford and Wrekin Local Plan and was set for residential development in the Telford New Town Masterplan in 1965.
The report says the impact on the Nedge Farm Riding Centre "is a civil matter outside the control of planning".
"The land associated with the riding school has been subject to short-term leases for many years, with it borne in mind that the fields would likely be developed at some stage," it adds.
"The current lease expires in early 2023 and it has been confirmed by the applicants that this will not be renewed."
Planning officers noted an assessment by noise consultants found the site was suitable for the proposed residential use, with a low to medium risk of adverse effects due to road traffic on the A442.
"It is likely any adverse noise impacts could be fully mitigated through a process of good acoustic design," the report said.
More than 250 of the homes would be arranged in four plots along the east of the site, except for the final 49-house estate.
An open space including a stream, a play area, and new and existing trees, would separate the two sides.
The report said 25% of the planned homes would be classed as affordable housing.
Telford and Wrekin Council Planning Committee will discuss the application on 15 December.