Shropshire farmer 'may have to slaughter cows' if no rain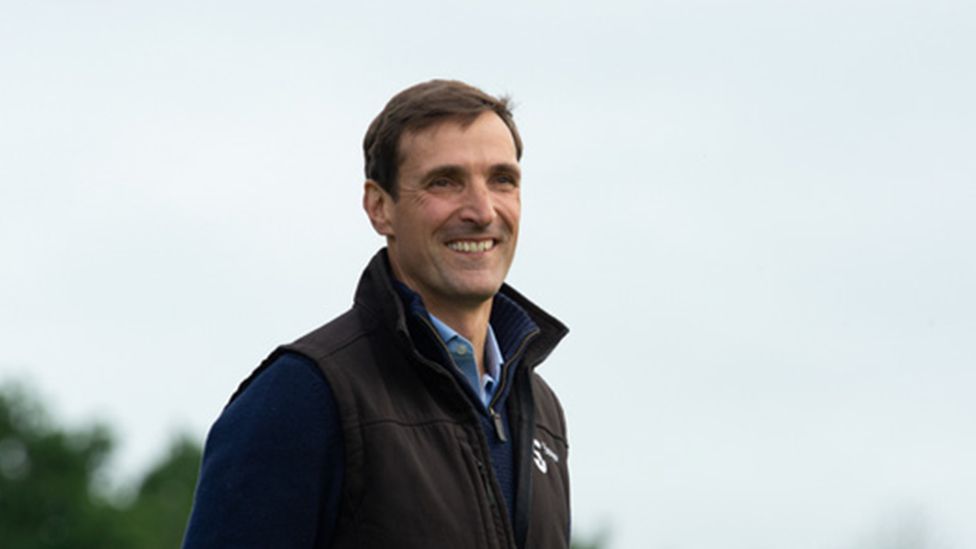 A dairy farmer said he might have to send some of his cows to slaughter if it doesn't rain in August.
James Thompson, who runs Sansaw Dairy, in north Shropshire, said the dry weather had reduced the amount of grass available for his herd to eat.
"We can't keep feeding them with feed which is not there," he said.
About 1,500 cows are milked on the farm where Mr Thompson said he has been "praying for rain every day".
"The issue will be whether we have enough silage going into the winter now because we are tucking into our reserves at the moment," he said.
"If it does not rain in August, we are going to be pretty worried and that may mean we have to get rid of some of our cows."
He said it was too early to put a figure on how many cows would have to be slaughtered if that were the case.
Elsewhere in the county, farmer Richard Jones said the hot weather has shrunk the size of his maze at Llynclys Hall Farm, near Oswestry.
Visitors are allowed to walk around the attraction, which is made of maize.
"At the moment [the maize] are six-and-a-half to seven foot tall. Compared to other years, they are maybe a foot shorter," he said.
The farm also grows pumpkins which Mr Jones said should be OK following some rain in the last fortnight, although the ground overall has been very dry.
He said some of the plants' leaves have been curling up in the heat, adding: "They are flagging and not growing particularly well, the plants are struggling to survive."
According to Met Office data, every month this year has seen below average rainfall and July was the driest July on record, with only 10% of the average rainfall expected.
Related Internet Links
The BBC is not responsible for the content of external sites.