Somerset stalker spies on women from sheds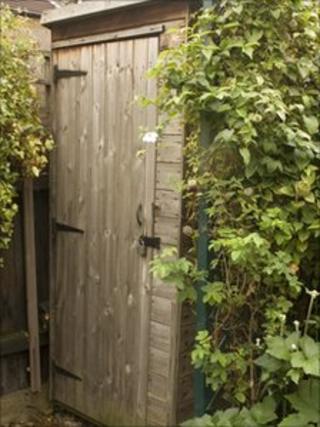 A man has been stalking women in Somerset by hiding in their garden sheds to watch them.
The man, who has the words "lone wolf" tattooed on one of his arms, has also been listening to their conversations through air vents in their homes.
Avon and Somerset Police have appealed for help to identify the man who has been seen driving a red Audi A4 in the Stoke St Michael and Martock areas.
The latest incident was in Shepton Mallet.
A police spokeswoman said the general public did not need to be alarmed.
The man had been "pestering female victims daily", the spokeswoman said.
She said several woman had reported the same thing happening to them over the past year.
In one of the cases, he had broken into the shed to stalk the woman.
The stalker is described as white, in his 40s, of medium build, with straight light brown hair.