Bridgwater care home boss stole money from residents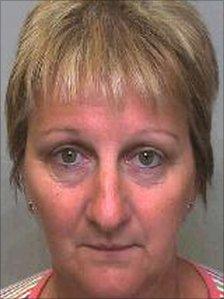 A Bridgwater care home manager who stole £115,000 from residents has been jailed for two years.
Angela Brewer, 50, of Danesboro Road, pleaded guilty at Taunton Crown Court to 51 counts of theft from people at the privately-run Limes Care Home.
Police started their investigation in June 2008 after a complaint from a solicitor acting on behalf of a deceased resident.
The solicitor expressed concern that residents could be victims of theft.
Officers in Avon and Somerset police's economic crime team, working with officers from Bridgwater, executed search warrants at both the care home and the address of Brewer, who was subsequently arrested.
She initially denied involvement, but later pleaded guilty.
Det Sgt Terry Greenhow said: "There can be no greater breach of trust than that of abusing those vulnerable adults within care.
"This investigation was made more difficult by the fact that a number of the elderly residents had died, while others were deemed too vulnerable to be interviewed."
He said: "We worked in close partnership with local social services and other agencies to minimise the disruption to the home and the care of the residents during this investigation.
"This was in order to protect residents from any further risk of harm, whilst at the same seeking to bring those responsible, to justice."
Related Internet Links
The BBC is not responsible for the content of external sites.