Bath council's £1.2m boss gets £22k pay rise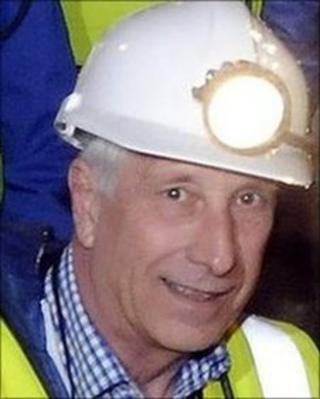 A director at a Somerset council who has been paid £1.2m over the past five years has received a pay increase of £22,000 per year, it has emerged.
In January, Bath and North East Somerset Council renewed John Betty's contract until 2013 and said his pay deal was renewed at a similar rate.
But BBC Somerset has learned that Mr Betty, the director for development and major projects, has had a 7% rise.
The council said it had to pay the going rate for a "senior negotiator".
Mr Betty is the director, and only employee, of Hammond Project Management Services Ltd, and the council contracts his company to provide his services.
He was initially brought in to sort out the troubled Bath Spa project and has since managed the £300m capital programme which includes major projects such as the stabilisation of Combe Down Stone Mines and the now scrapped Building Schools for the Future Programme.
In the last financial year, he earned £161,000 and received a bonus of £34,000 and claimed expenses of £4,200.
He is paid on a daily rate which has increased from £727 to £775.
Initially he was paid £676 a day.
The figures were revealed after the council opened its financial records for the previous financial year.
'Highly experienced'
Since Mr Betty's contract was renewed, the council has announced that it has to save £30m over the next three years and expects to make 300 job cuts.
Banes said he did not receive sick pay, holiday pay or pension contributions.
The council can also claim back the VAT on any fees it pays Mr Betty.
A council spokesman said "it had to pay the going rate for such a highly experienced and senior negotiator."
The spokesman added that Mr Betty received the pay increase for delivering projects such as the Southgate development "on-budget and on-time".
He also recouped £7m for the council for the delayed Bath Spa development.