Bath and North East Somerset food waste scheme starts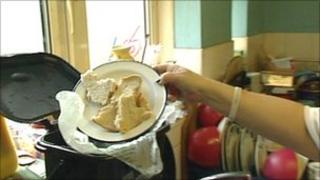 Thousands of homes in Bath and North East Somerset are to have the chance to have food waste turned into compost.
New Earth Solutions was awarded the contract to treat the waste at its composting plant at Sharpness, Gloucestershire.
A council spokesman said the authority was taking the action because of increased landfill tax charges and a need to tackle climate change.
He said it was "really important" that households took part.
The food waste will be collected and sent to be made into farm compost.
A similar scheme in Bristol has been running for more than four years and is to be extended.
The city is planning to roll the scheme out to 30,000 flats.
Local authorities risk being fined by government for not reducing the amount of material dumped in landfill sites.