Force denies shortage of officers for 2012 Glastonbury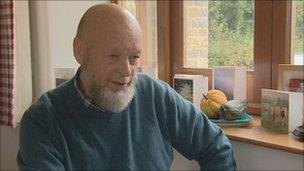 Police in Somerset have said they would have been "keen" to work at Glastonbury Festival if it was held in 2012.
Glastonbury founder Michael Eavis has decided not to hold the event in 2012 to avoid a clash with the London Olympics.
There were reports the year off had been brought about by a shortage of portable toilets and police officers.
But Avon and Somerset police said it would have found a way to provide policing for the festival.
A force spokesman said working at the event was "the highlight of the year" for many staff members.
He added: "If it does have a year off, having celebrated the Glastonbury Festival's 40th anniversary this year and worked tirelessly for many years we wish Michael Eavis a well-deserved summer off."
The festival normally takes a break every five years to give the farm and the village of Pilton a rest.
There were no festivals in 2001 and 2006. Mr Eavis said the next year off, 2011, had been postponed for a year.
He said he was surprised to read the reports of the reasons for the cancellation.
He said: "They all love the loo story and it's not really about that, the loos are just a small part of the equation. The main thing is the policing.
"If we can't get police then we can't run the show anyway."
Related Internet Links
The BBC is not responsible for the content of external sites.