Two small schools in Somerset at risk of closure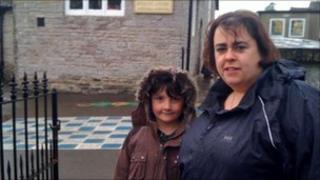 Two small primary schools in Somerset are at risk of being closed down over falling class sizes.
The county council is to hold a consultation on whether to close Compton Dundon, which has nine pupils, and Kingsdon which teaches 11 children.
The Conservative-controlled council said the number of children being enrolled had declined over three years.
But parents say the threat of closure has caused parents to enrol their children elsewhere.
In January 2010, Compton Dundon had 43 school children and Kingsdon taught 30.
'Fight fatigue'
Two years ago, the Liberal Democrats decided to keep the schools open after a report was carried out looking into the viability of the schools.
Since then, the possibility of the schools closing has made it a "self-fulfilling prophecy".
Jo Nicholl, whose son James attends Kingsdon, said: "Several parents have got 'fight fatigue' and have decided to take their children out of the school.
"By January the numbers will be so small it's not worth fighting anymore."
The council said the schools would not close purely on the number of pupils attending, but the decision would be based on their educational provision and their ability to learn social interaction skills.
The consultation will be held from 28 November until the end of January.