Two Somerset primary schools set to close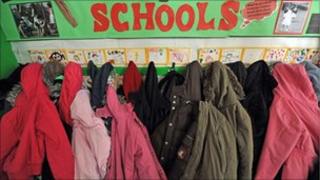 Two primary schools in Somerset are set to be closed down by the county council because of falling class sizes.
Compton Dundon Primary and Kingsdon Primary have now been issued with legal notices to close after a review of 10 schools.
Cabinet member John Osman said: "It is always sad when pupil roles fall to such low levels."
Compton Dundon will close on 31 August and Kingsdon is set to close on 31 May.
Although the legal notice has been issued for Kingsdon, lessons have not been taught there since January 2011, and no new pupils have been enrolled. Compton Dundon currently has eight pupils.
David Jones, of Compton Dundon Parish Council, is part of a group trying to keep the school open.
"The school is owned by the diocese, and if the council walks away we will have to look at other options, we will look at everything before we let it go."
The group also said it would continue exploring options during the representation period which ends on 6 April.
They want to see the school turn into an infants school for 4-7 year olds, with links to a primary school in Somerton. They also want Compton Dundon to be used for forest school lessons, adult education and holiday clubs.
Mr Osman said: "In the past these two schools have been the hub of the local community and it is understandable that people want to keep them going for as long as possible."
Raised standards
The rest of the schools, eight primary schools, one middle school and one secondary school met the criteria put forward by the county council.
Cutcombe and Exford first schools, which are both in Exmoor, Sampford Arundel Primary, Winsham Primary and Dulverton Middle School will run as they are, with no changes planned.
Dulverton and Exford were reviewed not just because of its pupil rolls but also because of its standards and pupil achievement levels. Both will be reviewed again in September 2013.
Jeremy Wheedon, headteacher of Dulverton Middle and Exford First schools, said the school was now federated which has meant working more closely with neighbouring schools, which he hoped would allow better continuity and raised standards.
Now that the legal notices have been issued, there will be a six-week representation period before the final decision is made in May.