Biogas facility near Cannington permitted to expand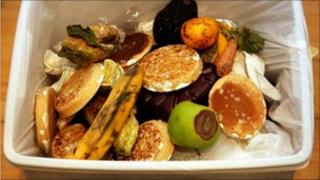 A biogas facility in Somerset has been given permission by the county council to turn food waste into electricity.
It means Cannington Enterprises Ltd in Spaxton will now be able to make energy which could power 4,000 homes, thus doubling its current output.
It already turns residue crops and liquid waste into energy.
Sixteen residents had objected, saying the plant would create a smell and would impact on tourism as it is near an area of Outstanding Natural Beauty.
There was also concern that it would create extra traffic on the roads with extra HGVs using narrow local lanes.
But county councillors decided the move would see less food waste being dumped in landfill and a reduction in the amount of rubbish leaving the county for disposal.
Conditions have been added to the application to appease residents.
No development will be allowed until the company has prepared an Odour Management Plan, a Noise Management Plan and Landscape plan.