Council pledges Tropicana support for Weston-super-Mare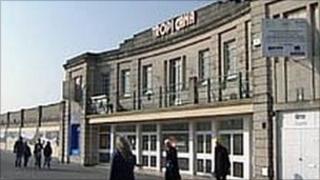 North Somerset Council says it is committed to support the redevelopment of the derelict Tropicana site on the seafront at Weston-super-Mare.
A council spokesman said the Nightingale Group's proposals were "bold and innovative" but some areas of differences of opinions existed.
"We want the proposal to succeed and we'll do everything we can do legally to make it happen," he added.
Richard Nightingale said he was "totally committed" to the project.
"We have fought for many years now to develop the derelict Tropicana site... to provide a structure that will benefit the local community.
"We want to work with North Somerset Council to achieve this and will continue to do everything possible to make our proposals a reality," he added.
The council spokesman added that the two parties were working hard to reach a solution would enable a scheme to progress that met North Somerset's legal requirements.
The building, which enjoyed its heyday in the 1960s, has been empty since 2000.