Maesbury garden centre owner fined for illegal fires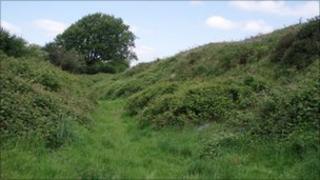 A Somerset garden centre owner has been ordered to pay more than £15,700 in fines and costs after being found guilty of illegally burning waste.
Terence Bailey, who runs the Rocky Mountain Nursery at Maesbury, near Wells, was found guilty of five breaches of environmental regulations.
Environment Agency (EA) workers found hazardous burnt matter twice at the site in 2010.
Frome Magistrates fined Bailey £12,000 and ordered him to pay £3,700 in costs.
The court heard the EA visited Rocky Mountain three times in January and February 2010, after receiving complaints of burning matter.
After the first visit, Mr Bailey was warned he needed waste transfer notes if he was transferring commercial rubbish from the site.
Small business
However, on two subsequent visits, piles of ash were found, which the court heard contained potential soil and groundwater pollutants.
The burnt matter included mouse poison, electrical appliances and batteries, as well as other waste.
Various scrap cars - some buried in undergrowth - were also found at the site.
Bailey told the officers his was a small business with a turnover of just over £500,000 a year and he did not think the waste note regulations applied to him.
Speaking after the case, Rebecca Bomers, of the EA, said: "The illegal burning of commercial waste on this site posed a serious risk of contamination to soils and groundwater.
"The defendant denied he was motivated by financial gain, although he would have saved a considerable amount of money in waste disposal costs."