Easthill Cemetery in Frome to stay open for 25 years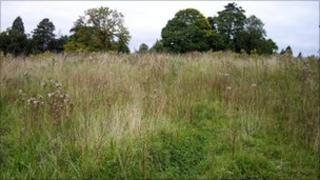 A cemetery in Frome that was at risk of being full within two years has had its future secured after a £60,000 project to extend it was completed.
Easthill Cemetery will now be open for at least another 25 years.
Land next to the cemetery, which was used by animals for grazing, has been cleared up by Mendip District Council.
Bereavement officer Cheryl Norton said the work meant local families would be able to use the cemetery "for years to come, keeping loved ones close".
"We pride ourselves on ensuring cemeteries are kept in good condition, and that they are open around the clock so that families can visit graves whenever they want," she explained.