Plans for supermarkets in Wells likely to be refused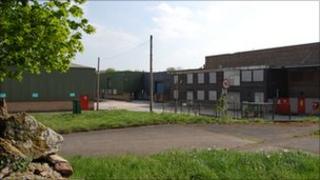 Re-submitted plans to build two supermarkets in Somerset have been recommended for refusal.
The two proposals put in by Morrisons and Sainsbury's are for two different sites in Wells which were previously turned down by Mendip District Council.
Although both firms have re-submitted their proposals, a joint appeal was lodged against the initial refusal.
A public inquiry is set to be held on 14 June over this matter. Both sites are on the outskirts of the city.
The Morrisons store was refused on the grounds of the design and impact the building would have on neighbours.
Now Morrisons has asked for full planning permission on the former Clares Equipment site on the Parkwood Estate with a new set of plans which have a different design.
The company has also requested outline planning permission for a different scheme which would also include a residential development.
'Overwhelming support'
A spokesman for Morrisons said: "When we open a new store, we create real jobs and real skills and there are seven million people around the UK who don't have an option of a Morrisons within an easy reach.
"So that's why we are keen to expand into the area."
Sainsbury's has put in its application for developing a piece of land on Glastonbury Road owned by Tincknell Fuels.
If the proposals are approved, the land will be leased to the supermarket firm.
Diana Tincknell from Tincknell Fuels, said: "We've had overwhelming support for the proposals from the local community. People tell us that Sainsbury's in Wells will offer the choice and competition for Tesco that local residents are now having to travel elsewhere to find.
"They also want to see investment in a local firm and this proposal will mean Tincknell's can continue investing in its future in Wells, creating more employment and business opportunities."
In a report by the planning officers both sites were recommended for refusal on the grounds that both sites were on the outskirts of the city, which could take trade away from the centre.
Planners also said the local population was not large enough to warrant the need for new supermarkets.
In January, the district council granted planning permission for Waitrose to build on the former EMI Club, Chamberlain Street in the centre of Wells.