Morrisons store approved while Sainsbury's is refused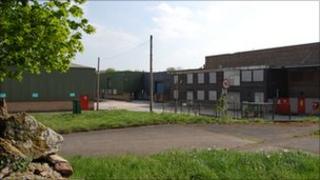 Morrisons has been given the go-ahead to build a new supermarket in Wells while Sainsbury's has had their plans for a store in the city rejected.
Mendip District Council gave Morrisons outline planning permission for a store and homes on the former Clares Equipment site on the Parkwood Estate.
A more detailed application for the proposed Morrisons store was refused.
Sainsbury's had their application for a store on the Ticknell Fuel site on Glastonbury Road rejected.
Both sites are on the outskirts of the city.
Planning officers had recommended for both supermarket plans to be refused on the grounds that they may take trade away from the city centre and that the local population was not large enough to warrant the need for new supermarkets.
A public inquiry is still scheduled for later this year to look at whether the council was right to refuse previous applications put in by the two firms in 2010 for the stores in Wells.
The Morrisons store was initially refused on the grounds of the design and impact the building would have on neighbours.
Mendip District Council said it was looking at what impact last night's decisions could have on the public inquiry.