Somerset primary school teacher admits abusing children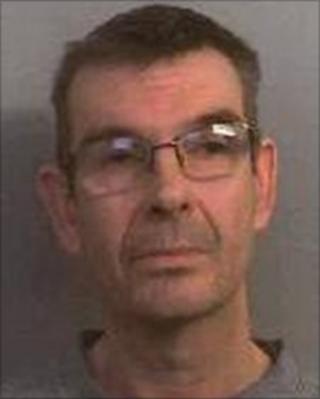 A primary school teacher has pleaded guilty to charges of sexually abusing five children in his classroom.
Nigel Leat, 51, pleaded guilty to 36 sexual offences at Bristol Crown Court.
The charges included 22 counts of sexually assaulting a child under 13 and eight charges of sexual assault by penetration of a child under 13.
The offences were committed at a school in North Somerset. The youngest victim was aged six. Leat was remanded in custody until sentencing on 10 June.
'Summarily dismissed'
Leat also admitted one count of attempted rape, one charge of voyeurism, one charge of causing or inciting a child under 14 to commit sexual activity and two charges of possessing indecent images of children.
When police arrested him they discovered about 30,500 indecent photographs and 720 indecent movies in his possession.
Leat will be examined by a psychiatrist in the next few weeks, the court was told.
North Somerset Council said it had sacked him.
A spokesman said: "This man's betrayal of trust has had a devastating impact on the victims, their families and the whole school community.
"Social workers and other staff from North Somerset Council have been in the school regularly to offer support to children, parents and staff."
The council has begun a review into the case.
Supt Geoff Wessell, from Avon and Somerset Police, said: "Nigel Leat was placed in a position of trust as a teacher in the North Somerset area, this trust was clearly breached when he subjected young girls in his care to repeated sexual abuse.
"For a number of years Leat believed he had got away with these crimes, crimes that will leave his victims with both emotional and mental scars."
Ann Reddrop, of the Crown Prosecution Service, said Leat's crimes were a "gross breach of trust".
She added: "This type of behaviour will not be tolerated by the justice system and offenders will be brought to justice."