Tropicana site to be cleaned up to encourage sale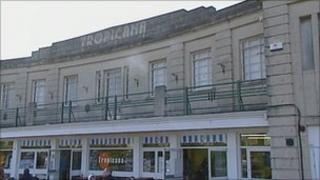 The derelict Tropicana site in Weston-super-Mare is to be cleaned up to improve the prospects of a sale, community leaders have decided.
The former outdoor swimming pool closed in 2000 and several attempts have been made to develop the site since then.
A working group has been formed to look at the options available for the site, with members acknowledging the tight financial climate.
The first job will be to clear away debris surrounding the Tropicana.
The North Somerset Council-owned building enjoyed its heyday in the 1960s.