Plans for 17,000 homes in Taunton Deane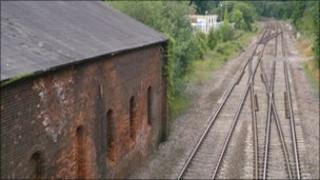 Plans for 17,000 new homes to be built in Taunton Deane over 16 years have been approved.
The plans are part of the Conservative-led district council's core strategy which outline plans for growth, development and jobs between 2012-28.
A total of 13,000 homes are planned for Taunton, of which 5,000 would form an eco-town in Monkton Heathfield.
Villages and smaller towns in the district area will absorb the remaining 4,000 homes.
Public consultation
The Taunton Deane Core Strategy was approved by the council on Wednesday evening.
Every district council has to develop and give to the government such a blueprint of its future planned development.
The strategy will now go out to public consultation during July and August and be submitted to the government in October.
Under the proposals, another 2,500 homes have been planned for Wellington, with 900 homes for Long Forth Farm to the north of the town.
A northern relief road could also be built to divert traffic away from the town centre and there are hopes for Wellington train station to be re-opened.
In addition, Taunton Deane District Council has promised 11,900 new jobs for the area.
Around a third of the new jobs are expected to be made in the retail sector, while 2,175 are expected to be created in hospitals and other institutions.